About CarbChoice®
The dieting merry-go-round is an exhausting, deflating, despairing experience when the results you so desperately seek just aren't forthcoming.
Generic diets are often accompanied by generic advice, but at Fitgenes, it's all about you.
CarbChoice® is the one test that could set you up for life.
By helping to remove the trial and error of determining your best diet and exercise regime, this simple home DNA test could be a fast-track to achieving your nutrition, weight loss and fitness goals.
And you don't have to undertake this journey alone. Our network of trained and accredited practitioners will help interpret your personalised genetic report and guide you through your CarbChoice® journey.
How CarbChoice® works
CarbChoice® gives you a simple score between 1 and 14, contained in a comprehensive report that guides your dietary, exercise and lifestyle choices according to your DNA.
In the report you'll find:
An easy to understand visual classification of your ability to process
starchy carbohydrates
Data on typical carbohydrate content of many common foods
Menu suggestions and meal plans
Exercises to upregulate or improve your amylase activity, an enzyme that breaks down and processes starchy carbohydrates in the body.
Purchase Now
$149
Includes GST and shipping within Australia. Please contact us for orders outside of Australia.
My CarbChoice Story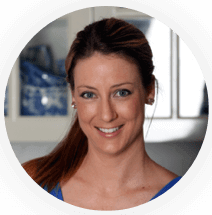 Peta Carige
Bachelor of Health Science (Nutrition and Dietetics) (Hons) Bachelor of Applied Science (Human Movement Studies) (Hons)
"I've been a dietitian since 2006 and I like to stay up to date with the latest techniques and tools to help my clients achieve their goals, and I believe DNA based testing is the way of the future.

I've found that the strength of CarbChoice is the level of compliance among my clients who've used the product, because they know it's linked to their own personal DNA.

Theres a much greater commitment to the dietary and lifestyle advice, which predictably leads to much better outcomes.

Most of my clients who've taken the CarbChoice test were simply tired of playing the guessing games with their diets, and it's been a great sense of relief for them to find a strategy that works."
Your privacy is important to us
Fitgenes takes your privacy very seriously. We don't share or sell data and have an extremely high level of protection when we manage your samples and data, using bank-level encryption and 24 hour security.